17-minute Nordic Trainer workout
---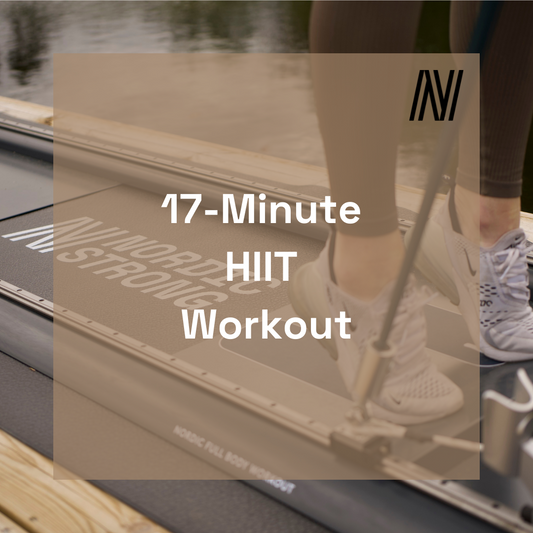 This week's training program is an intense 17-minute HIIT workout. 
There are 9 active intervals ranging between 30-sec and 4-min of double poling, giving you a total of 17-minutes intense training! 
It is a great workout to build endurance! 
A beginner and expert level is shown and for a double technique, visit this video before you start: Double Poling Technique. 
You will find the workout here: 17-minute HIIT workout 
Have a great workout!