A weekly check-in with our Nordic Strong ambassador Marie Heyman
---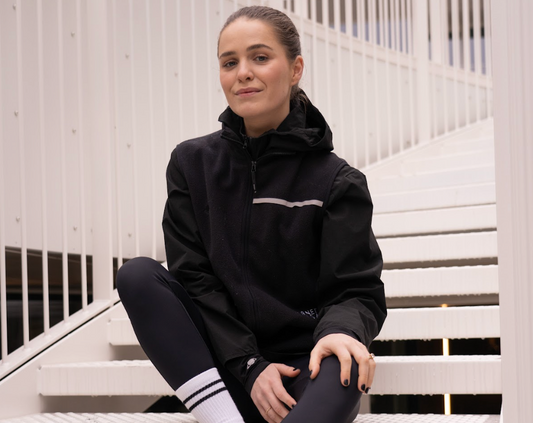 How are you? (What are you up to these days? What keeps you busy?)
I'm good! I work as a stylist and a content creator, so that's what keeps me mostly busy. I also see my family and friends a lot, and spend time with my beautiful horse.  
What does your fitness routine look like?
I work out about 3-4 times a week at Nordic Strong. 
What is your favorite class at Nordic Strong?
I love to combine the Strong and Balance classes. I'm not so much into Cardio classes. But I LOVE Strong and Balance. I feel like it's a good combination to have high intensity and also more relaxing classes. The classes never get boring because I combine them.
 Morning training or evening training? And why?
I ALWAYS do morning training! I really hate working out in the afternoons and evenings. I love my morning routine where I get on my bike to the Nordic Strong studio and do one of the classes. It's the absolute best way to start my day.
How do you relax your body & mind?
I relax the most when I'm with my horse in nature.
Can you share one piece of advice for other Nordic members on how to stay happy and healthy?
Working out helps me to stay happy and healthy! Make it a part of your routine to go to your favorite NS class 2 or 3 times a week. 
Anything else you want to add?
Being a part of the Nordic Strong universe means so much to me! The way Nicoline and Josefine have built the studio and everything around is just amazing. I love the energy and the people I meet at the studio, and you always feel so welcome. There is room for everyone at Nordic Strong. If you haven't tried it yet, please do yourself a favor and try it!