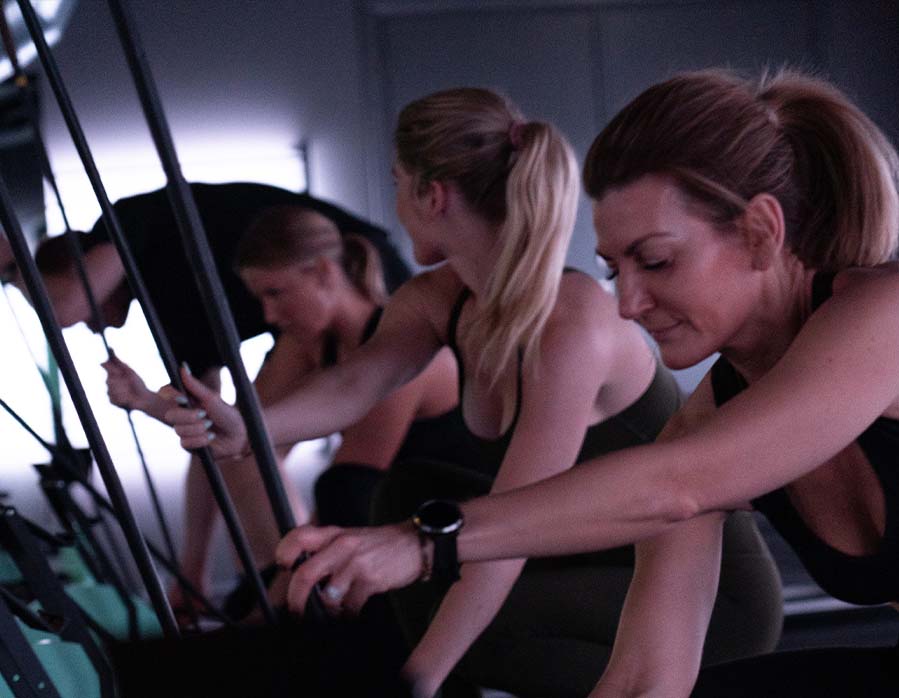 The Nordic Strong Community
When you join Nordic Strong, you become part of a tribe. A tribe of people who support and show up for each other.
Book your next event at Nordic Strong
Corporate & Events
We offer a selection of strength packages for companies, from one-time events to weekly
passes for employees and monthly memberships. Access to the open fitness space, classes and saunagus (or any combination) can be created in a bespoke offering for the individual needs of your staff.
We highly recommend Nordic Strong as an option for a company benefit, team off-site or work event, since our principles focus on creating connections and bonding over
strength journeys, something that is essential to successful teamwork in an office environment.
Get in touch with our team to find out more about corporate rates and bespoke corporate offerings.
Contact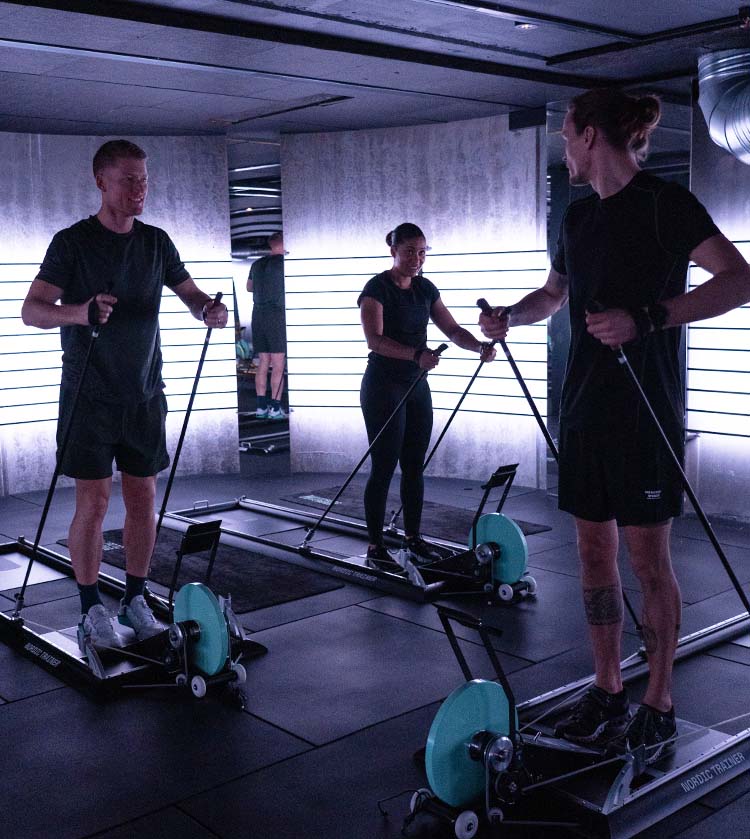 Trust

Openness

Transparency
Nordic Strong News
Discover a wealth of Nordic Strong's insights on physical and mental health at Nordic Strong's news blog. Explore various topics, from workout routines to mindfulness, and empower yourself on your wellness journey.
NEWS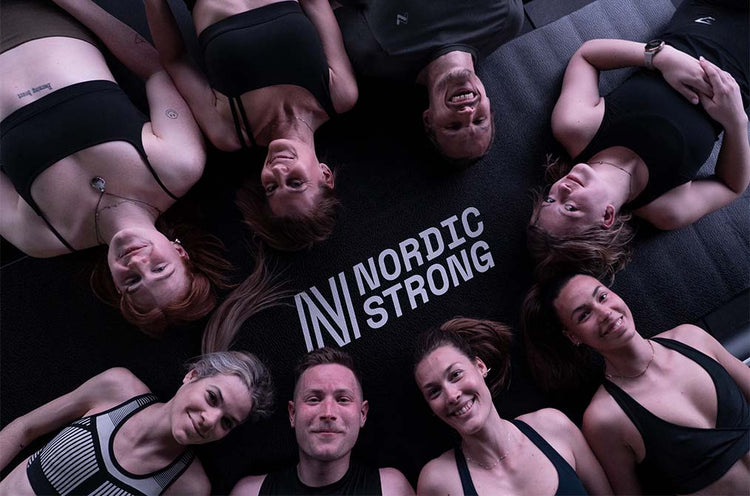 Events

At Nordic Strong, we create communities within our collective of members through a number of different activities.

Monthly events that are free for all members create an opportunity for us to get to know each other, build connections and feel a deeper sense of belonging when spending time at the studio.

The events vary across a wide range of topics that tackle physical, mental, and internal health and success, reflecting the central pillars and values that Nordic Strong was built upon. From workshops on stress management, nutrition guidance, practicing disciplines… there are topics covered that will interest everyone.

Challenges

We host monthly challenges with the Nordic Trainer at the NS Studio, allowing our community to show their competitor board with a leaderboard of best-performance for distance covered on the Nordic trainer.

Whilst not everyone not everyone can "win", taking part in a challenge is a win for every participant – challenging themselves to achieve the best they can whilst in the studio and
making new friends.

Alongside our monthly challenges, we host one-off events based around key seasons, cultural events or moments. From anniversary competitions, a special challenge for the Copenhagen Marathon and more…

Our next challenge is the Nordic Strong Tri, which will take place on August 20th outside out studio! The challenge is 500 meter swim, 5km run and 5km Double Poling on the Nordic Trainer! You can sign up alone or as a team of 5! Sign up via the Nordic Strong Studio app.

Norsebar

In our cosy Norse Bar, we invite our guests to linger as long as they like. Whether you are thirsty or looking for a snack - We got you!


We serve delicious coffee and tea. In regards to snacks, we offer banana cakes, lemon cakes and freshly baked buns from Andersen and Maillard. If you prefer a refreshing juice after your workout, we also have delicious vegetable juices from Pure Greens Club.


The social bond between all our Nordic Strong warriors is essential to us. The Norse Bar has a cosy place and atmosphere to socialize.

In our Norse Bar, we also offer products from our product line and nutritional and skin care supplements from Puori.
"As a company, we've attended Nordic Strong training twice and it has been immensely successful. The experience in the studio has fostered a sense of unity among us, which also extends beyond the training sessions. Nordic Strong studio is a welcoming studio that caters to individuals of all fitness levels, making it accessible to everyone, including beginners and those seeking a greater challenge" - Testimonial from Second Female