Studio Visit information
Is this your first visit to our studio, or would you like a quick refresher? Do you need assistance with finding parking?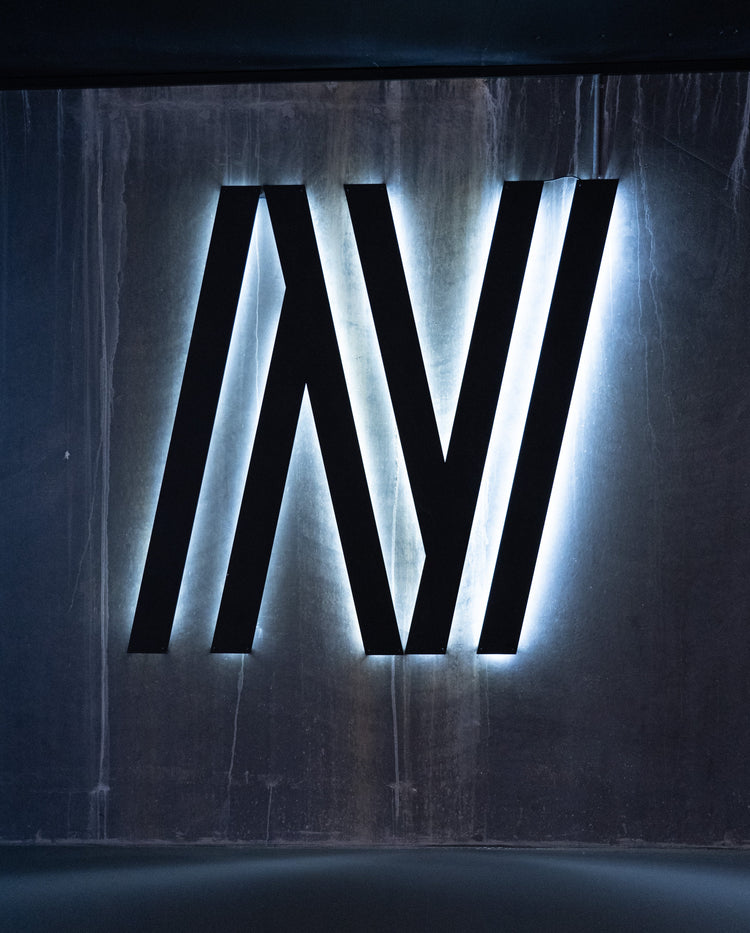 The Studio
Nordic Strong is a well-being community built on the foundations and principles of Scandinavian living and training - balancing physical strength with internal and emotional wellness for a carefully considered holistic approach to health.
Read more about our concept here.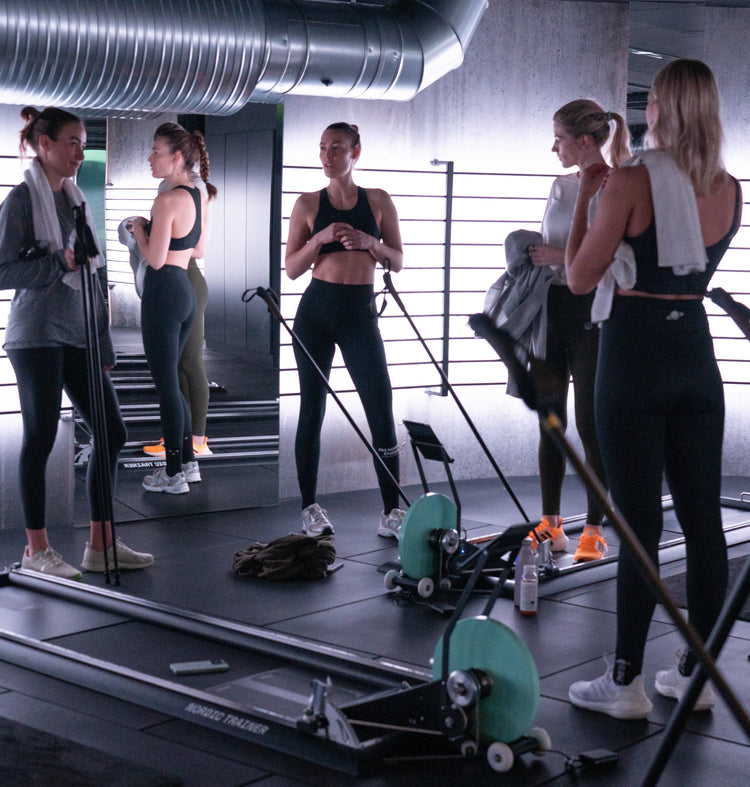 Studio Opening Hours
Monday-Thursday:
6am - 8pm
Saturday-Sunday:
7.30am - 5pm
The Atmosphere
The purist principles that bring the Nordics together are equality, strength, togetherness, and interaction with the natural world. Often grouped and defined as "hygge," Nordic Strong champions this mentality and creates an experience for our members and community that allows you to detach from the outside world and feel peaceful, safe, and strong in our space.
Everything from the way our space is designed, to the materials used, sounds played, lights used and overall ambience is curated and crafted to immerse you into a Nordic world – even the walls inside our studio class space are created to imitate the captivating movement and colours of the infamous Northern Lights.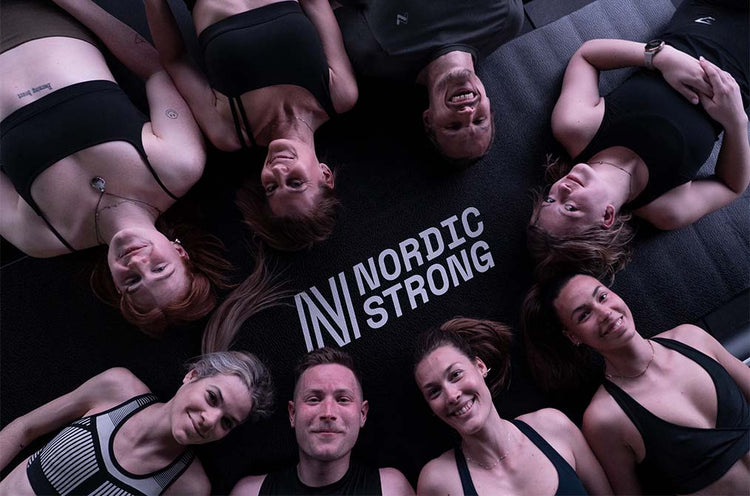 The Nordic Trainer
The influence of Nordic nature goes beyond just the aesthetic and ambience when you enter the Nordic Strong studio, it flows into the core pillars that our fitness program takes direction from.
Taking inspiration from the Nordic desire to be outside in nature, and the values of building strength by continuous improvement, we present The Nordic Trainer: our signature device used to help our community get strong.
The Nordic trainer takes inspiration from the sport of cross-country skiing, and the movements that the Nordic Trainer allows you to simulate are built on this sporting practice. Beyond this, The Nordic Trainer provides total body activation with more than 50 different exercise combinations that fits each user's specific needs.
The Nordic Trainer