Upcoming Classes & Open Gym
Join our
21-day Challenge
The 21-day challenge is back!!

Join our 21-Day Challenge at Nordic Strong! Complete 12 classes in 21 days and get a whole month of training for free. This is our third time running this challenge, and it's not just about getting fit. It's about coming together as a community and pushing eachother. Ready to give it a shot? 
Read More HERE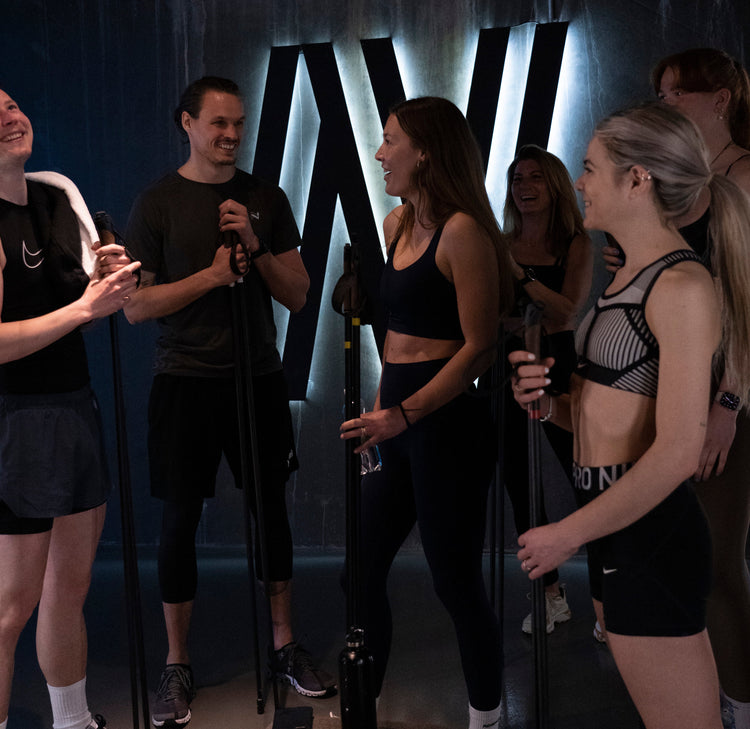 Boutique fitness concept
Nordic Strong Studio
Nordic Strong is a boutique fitness studio that offers a unique and holistic approach to training, based on Nordic values. The studio is designed to immerse clients into a Nordic world, with careful attention given to every detail, from the space's design and materials used to the sounds played, lights used, and overall ambience.
Nordic Strong is located on Fortkaj 5, inside STAY Nordhavn. Kronløbsøen Parking lot and Orientkaj Metro are both located 100 meters away from the studio. See studio location here
Offers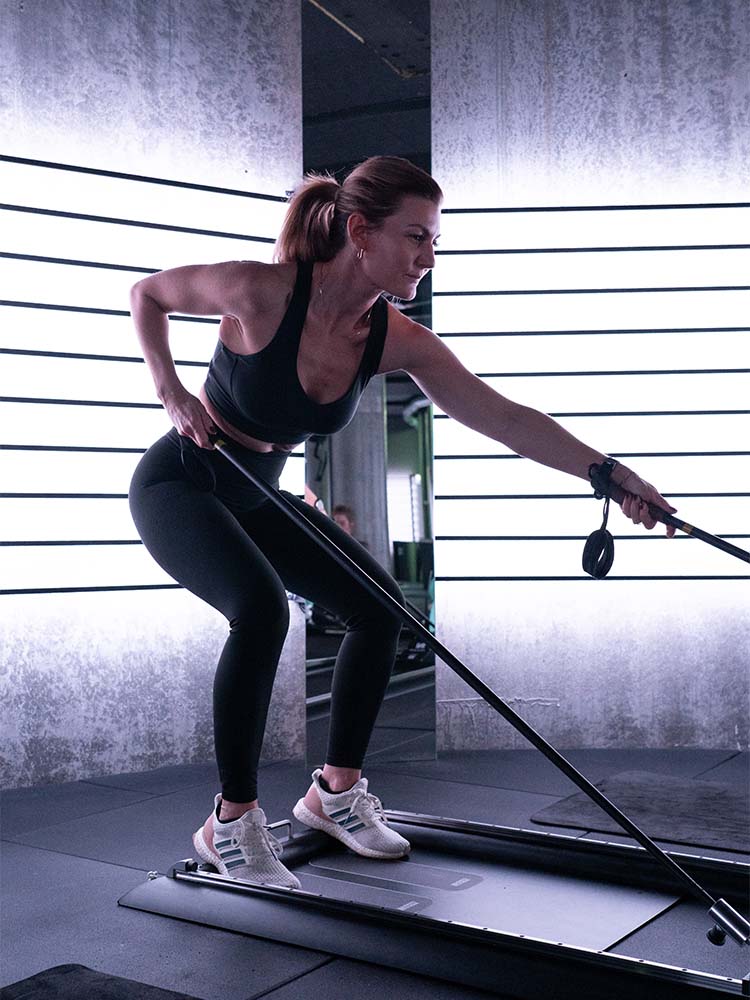 The Nordic Trainer
High intensity, low impact
Taking inspiration from cross-country skiing, the Nordic Trainer is an innovative piece of equipment that offers a unique and effective full-body workout. The Nordic Trainer's design simulates the movements and resistance experienced during cross-country skiing, providing users with a low-impact, high intensity cardiovascular exercise. It engages the muscles of the arms, legs, and core, promoting strength, endurance, and overall fitness. The machine's smooth gliding motion, adjustable resistance levels, and ergonomic handlebars ensure a comfortable and customizable workout experience. Whether a professional athlete or a fitness enthusiast, the Nordic Trainer offers a fun and challenging way to achieve your fitness goals.
Sculpt your body
Test endurance and push your core
Utilize skills found in yoga and pilates
Enhance your professional athlete training
Learn more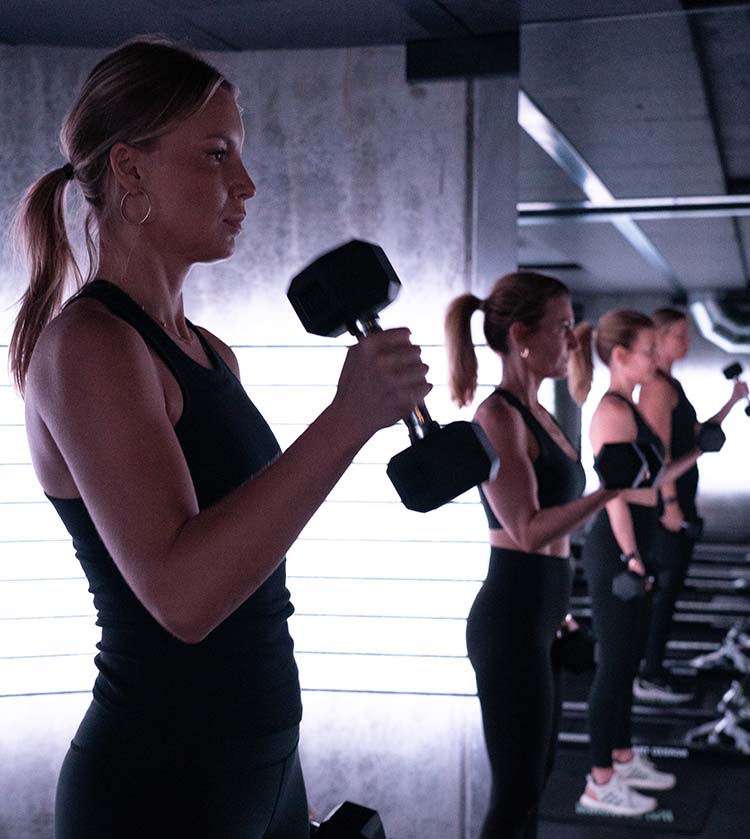 Nordic Strong
The ultimate high-intensity, full-body, low impact workout. Experience a whole new level of full-body toning with the perfect fusion of high-intensity Nordic Trainer cardio and muscle-strengthening floor exercises. 💪🏻
Transform your body and push your mind with the Nordic Trainer. Build a strong core, long and lean muscle definition, and a tight, chiseled body. Activate body parts you didn't know you could. Just 20 minutes, 3 times a week, will revolutionize your approach to fitness. Discover what your body can do.

The Nordic Strong App
A personal trainer in the palm of your hand, our app contains everything you need to get started on your Nordic Trainer. Follow instructor-led training videos, and compete with our Nordic Strong community. Reach your fitness goals – all you need is 20 mins.
Plan your workouts

Unlock fitness routines to suit your mood, goals, fitness level and schedule

Discover classes from introductory sessions to HIIT training on the Nordic Trainer
Download for iOS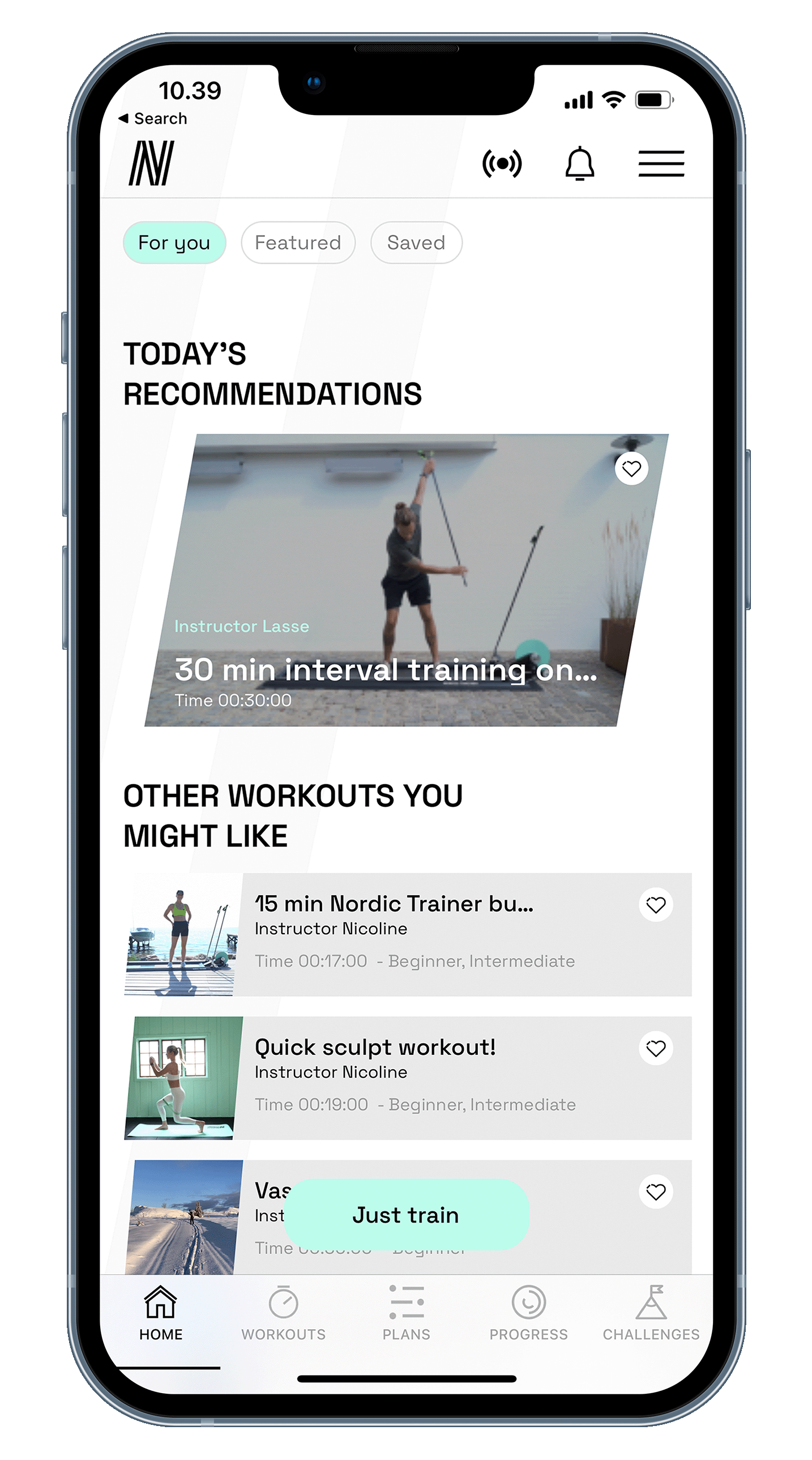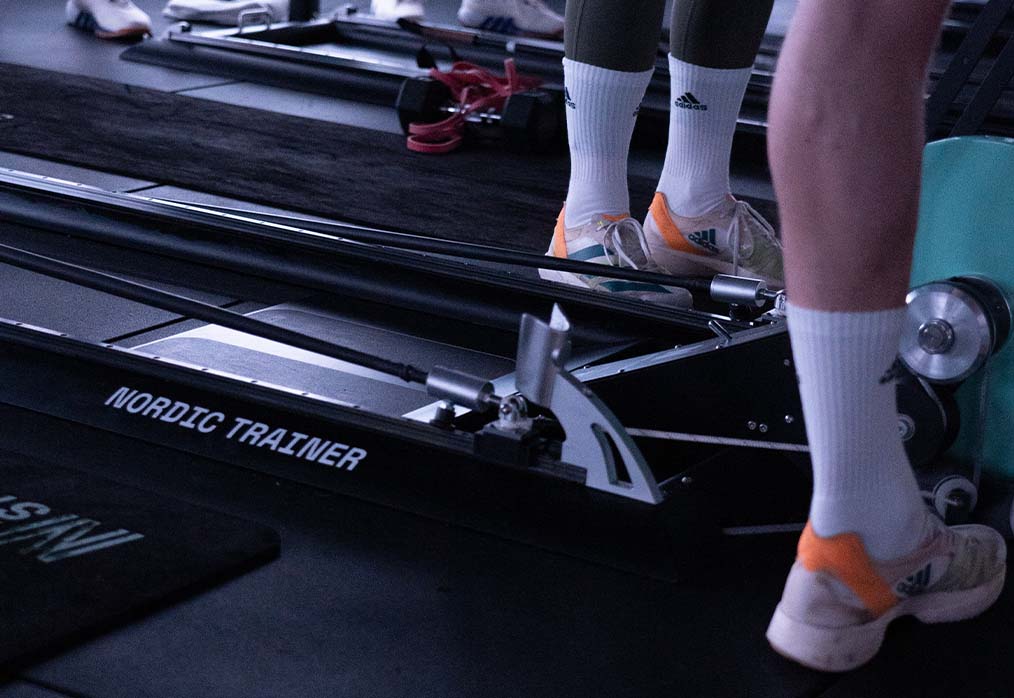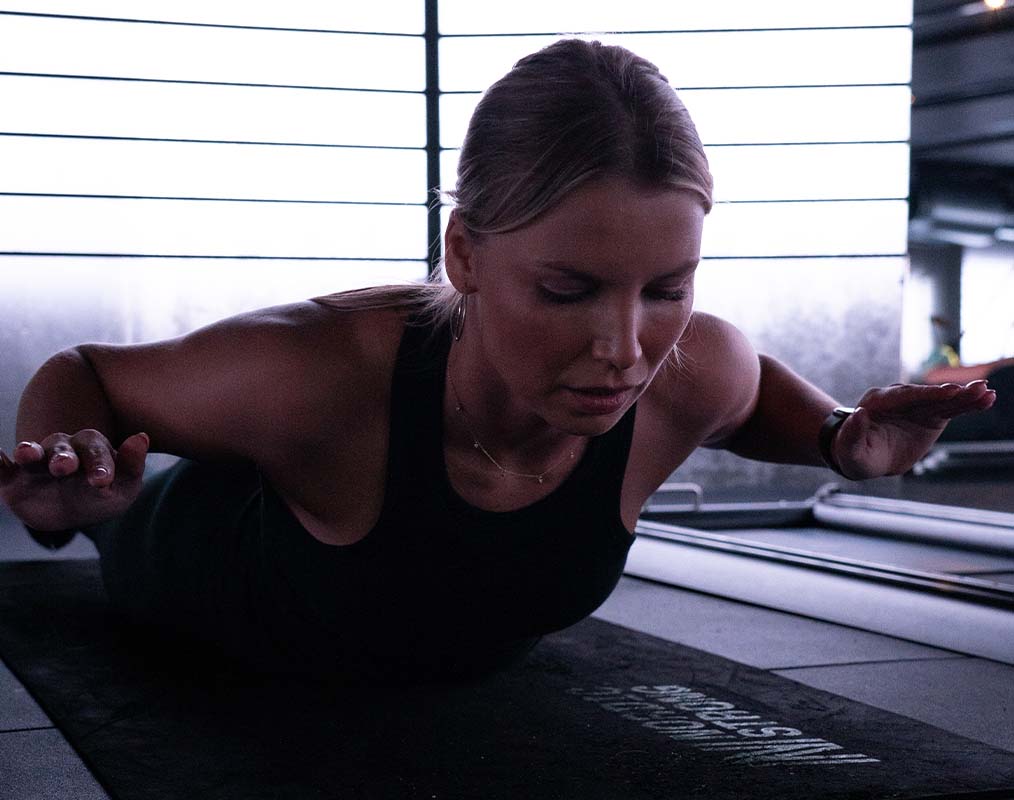 The Nordic Strong Studio
Step away from your routine. The Nordic Strong Studio offers breathing space outside of the daily grind. Join our Nordic Trainer-based classes, relish the state-of-the-art gym, indulge in our Nordic spa. This is a place to make your own. Awaken the Nordic spirit inside of you and welcome in core values of strength, endurance and renewal into your body and mind.
Sign up