Upcoming Classes & Open Gym
Boutique fitness concept
The Nordic Strong Studio
The Nordic Strong Studio is located on Fortkaj 5, inside STAY Nordhavn. Kronløbsøen Parking lot and Orientkaj Metro are both located 100 meters away from the studio. See studio location here.

We offer a various range of memberships: View Memberships.


Offers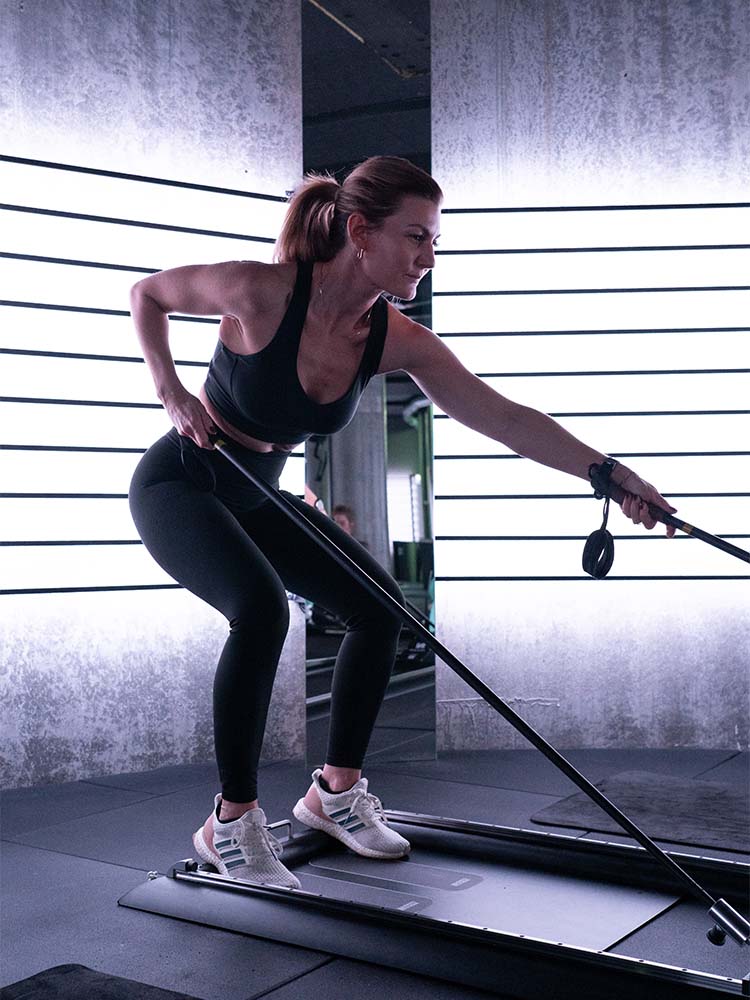 Experience
Ultimate Relaxation and Sauna Delights at Nordic Strong
At Nordic Strong, we're proud to showcase our two spacious, premium saunas for your relaxation and enjoyment. One is ideally positioned just 10 meters from the serene waters of Kronløbsøen, perfect for those daring cold plunges during the frosty winter months.

For those interested in our weekly 'saunagus' sessions, bookings can be made effortlessly via our app. We offer both monthly memberships and pay-as-you-go options to fit your preferences.

For all pricing details, check out the app, and for any queries, our amiable reception team is always ready to assist!
Sneakpeak of a Nordic Strong Class
The ultimate high-intensity, full-body, low impact workout. Experience a whole new level of full-body toning with the perfect fusion of high-intensity Nordic Trainer cardio and muscle-strengthening floor exercises. 💪🏻
The Nordic Trainer
High intensity, low impact
The Nordic Trainer is a multi-functional fitness machine designed for a full-body, low impact workout encompassing cardio, endurance, strength, balance, and stability training. It seamlessly blends the motions of cross-country skiing with Pilates movements, providing the benefits of improved cardiovascular endurance (Vo2 Max) akin to cross-country skiers while promoting the lean and toned physique associated with Pilates enthusiasts.
Sculpt your body
Test endurance and push your core
Utilize skills found in yoga and pilates
Enhance your professional athlete training
Learn more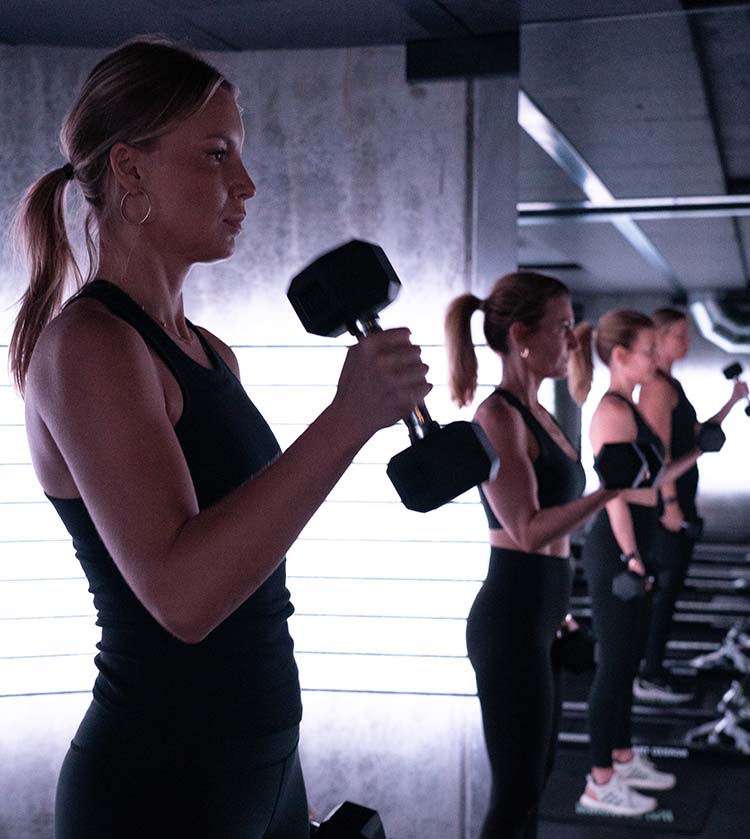 Transform your body and push your mind with the Nordic Trainer. Build a strong core, long and lean muscle definition, and a tight, chiseled body. Activate body parts you didn't know you could. Just 20 minutes, 3 times a week, will revolutionize your approach to fitness. Discover what your body can do.