24-minute full body workout
---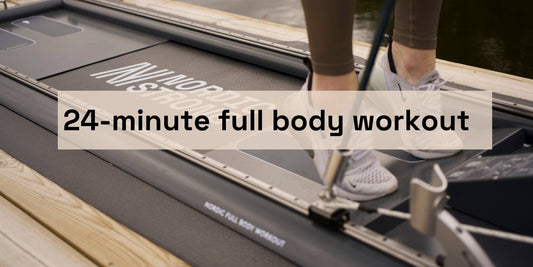 This week's Nordic Trainer workout inspiration is a 24-minute full body workout. The workout includes cardio training and strength training for arm, abs and ass! 
The resistance shown is for an intermediate level, so feel to make it harder for yourself! 
If you have any questions, send us an email at contact@nordicstrong.com and we will get right back to you with instructions! 
Enjoy your workout.